Need a Haircut?

Want to Support a Charity?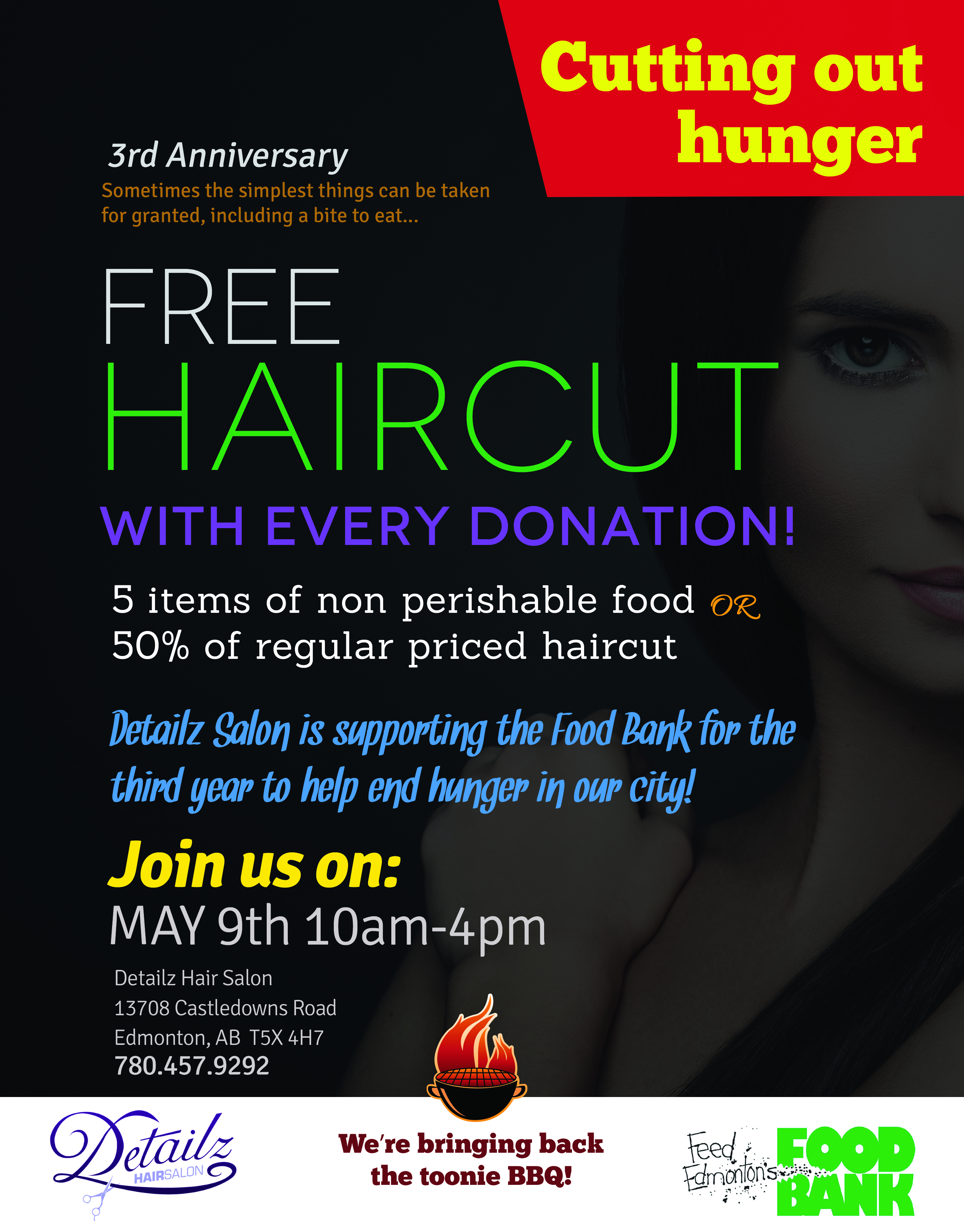 ~ We raised 86kg of food and $205 this year!
~ Thank you Safeway for donating a gift card for the BBQ!
~ Thank you Marc for donating Dilly bars again!
~ A men's haircut is $15 & a women's haircut is $30. We ask if you don't bring food to donate at least half the price of the haircut you would normally get.

~ To clarify... the 5 pieces of items are PER HAIRCUT. So if your whole family wants haircuts, each person has to bring 5 items

~ There is going to be a barbecue! Get a hamburger & drink for $2 - Donations go towards the Edmonton Food Bank!

~ Year 2 we raised 105 kg of food and $305.50 for the Edmonton Food Bank Thank you for everyone's support!
Thank you for everyone's support!