Detailz Salon is proud to participate for our fourth year in the Hair Massacure!
January 17th
to
February 19th

Come on in and get PINKED!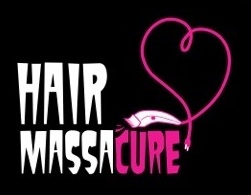 Join us for our P!NK DAY on January 17th!

Appointments & Walk ins welcome

Enjoy a beverage & cookies while you get pinked.
We will have free hair feathers, free hair tinsel, pictures for our pink wall
& of course PRIZES!

Hair Tattoos Available at extra cost
Pinking Only $20
Pinking plus Pre-Bleach $30
Pink Extension Clip On's $7-$8 each
Pink Extensions Sewn In $20 each

Pink Extension Microlinks $2 per piece

Pink Hair Tinsel $0.50 each


Pink Temporary Spray $15.75 each
~ (Color used is Paul Mitchell PINK) ~
(Prices are for short hair, peekaboos, or tips only) ~ (Long hair subject to extra charge)
~ * ~
Please Purchase a Kali Bear
(Donations go to the Ronald MacDonald House here in Edmonton!)
Each Kali Bear is only $1.00!
We would like you to write your name on the Kali Bear as we will hang them up in the Salon
We also would love if all PINK clients let us take a picture to post up as well
BE PROUD! You are doing something special and even more amazing if you decide to shave
Quick Info:
* Pledge packages are available if you decide to raise money
* Money goes to Make A Wish Foundation and the Stollery Childrens Hospital Foundation
* PINK is the trademark get pinked and be recognized!
* Minimum length for hair donations is 10 inches
* Hair donations can NOT be pinked
* Shaving is NOT mandatory
Join Us
February 20th 2015

@
West Edmonton Mall Ice Palace
For Head Shaving