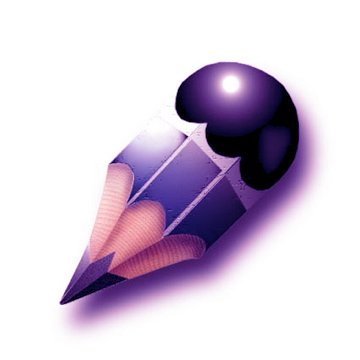 Review

Amazing and relaxing is the experience that I had at Detail hair with Stephanie and her skills in eye lash extensions are a breath of fresh air…. Both her professionalism and kindness and most important she is so gentle you end up falling asleep as she applies the lashes and wake up looking and feel wonderful with a fantastic set of lashes… it has become an addiction.

~ Jazz H

Facebook Review

Stephanie did Ciara's hair a full weave and she was amazing...Great prices and fast very accommodating as well....Good for you Stephanie on your new salon we will be letting everyone know....

~ Tracy Z

Track and Sew Extensions

I saw the ad online for discounted hair extensions, so I responded to the ad immediately for further details. They were quick to respond and book me in within a few days. They provided me with excellent feedback and suggestions as to where to pruchase my hair and what to expect. Once the extensions were sewn in, I was thrilled. I have been wanting longer hair, with more volume for so long.She did a fantastic job! Thanks so much for your fabulous service!

~ Holly P

Feedback

" I am so happy I found Stephanie! I found the salon on an internet search and was able to easily book an appt. online. I went in for "track and sew" extensions and was a bit nervous as this was my first time there. Stephanie was quick, cheerful and extremely professional. She did a fantastic job blending the hair and no one can even tell that it is not my regular hair! Thanks for the amazing work Stephanie! I will DEFINITELY be a regular now! "
~ Norma M

My opinion on Stephanie's Work
" I met Steph when I was working at a Salon as a receptionist on the North end. I noticed right away that the customer always left satisfied. I remember one lady that had literally broke off all her hair from wearing a motorbike helmet. I have NEVER seen such damaged hair. 20 mins later and somehow Steph worked her magic and made this woman not look like a rat had knawed off all the hair on the back of her head. The woman was SO HAPPY! And came back to see her for her follow up haircut. From that moment on Steph was my hairdresser. I want drastic hair changes quite often, Steph always gives me exactly what I want and I always get comments on how good my hair looks. She's the best and I wouldn't let anyone else touch my hair!!! "
~ Tracy A
Extensions
" I have had a dozen different styles in extensions from Stephanie and I have never been happier with the results, the style, color match and length have all varied as far as what I requested and she has shown her abilities prevail over all else. Speaking as a person who has worn extensions off and on for more than 20 years and have had them done all over the country, I have never been happier with any other stylist. "
~ Anna T
MicroLinks & Color
" Stephanie did my color and microlink extensions for my wedding and they looked like highlights and they looked amazing and when she removed them my hair was/is still in great shape - she was very pleasant and professional and I would recommend her to anyone. Stephanie also did my daughters highlights (first ever!) and she did an excellent job on those! They look perfect! We will for sure be back! Thanks again!! "
~ Val B
Love My Cut
" I found Stephanie online and booked my first appointment with her a few months back. I was nervous about going to see her because I have had so many salons mess up my hair horribly and I didn't want to have that happen again, but I really needed to get my hair cut. So I went to her and told her what I wanted, and she did it! I was amazed! So happy that she actually was able to work with my hair! I shall be going back to her soon to get a new color! "
~ Natasha M
Cut & Color Continued
" I agree. I've been going to Stephanie for about 6 months now, i think :) She's been wonderful to me. Always smiling and friendly as can be. Her work certainly shows very well. My color and cut is always terrific. I love my hair everytime!! I find it hard to find someone you like to do your hair, and I'm so glad I found her. But too bad I'm moving away now :( I wish she could duplicate so I can take her with me. I am certainly going to recommend her to all my friends. "
~ Christine B
Cut & Color
" I recently had my hair done by Stephanie & I love it! Now im a very very picky person when it comes to my hair, no one ever seems to get it right what I want done, So I was kinda nervous before I got it done cuz I was going from dark brown/black hair to a lighter brown/blonde. BUT I loved it! She did an amazing job! and I will definitely be going back to her. Shes nice, friendly and her prices are amazing! & to top it off, she guarantees her work, so if your not satisfied just let her know.. but you will be :) "
~ Misty J
Recommendation for Stephanie Tompkins
" I have know Stephanie for more than 20 years and have hired her on several occasions to cut my hair. Her skills as a stylist are second to none. She takes great pride in her work and it shows. She is more like a "Hair Artist" than a hair stylist. I won't let anyone else touch my hair. "
~ John R
My Hair Tattoos
" Stephanie is a wonderful hairdresser in my opinion, but not only that, she's an artist. I've had four hair tattoos done, which are essentially portraits, designs and pictures sculpted into the hair and on all four occasions I gave her an idea to run with and came out amazed. I didn't need to instruct her, guide her or feel uncomfortable like in most hair salons and the outcome turned heads everywhere. I had my hair done for three different shows in which thousands of people commented on how crazy my hair was, and not only was it a confidence booster, I felt pretty unique too. You won't find another hair dresser like this one, trust me :P "
~ Daniel R
My Opinion On Stephanie's Work
" I have just recently within the last few months found Stephanie and her brilliant work. I have personally had my hair cut, colored and had extensions sewn in by her and I love them.. I will not go back to my clip ins EVER AGAIN! She does an excellent job and is extremely talented at what she does..but most of all her prices are reasonable and she just makes me happy everytime I see her, her environment is inviting and every random hair idea I come up with from pink and purple hair to blonde and black ext and my current "Red Wine" style they always turn out excellent and suited to my face shape. Thank you for your great work Steph. "
~ Jen A